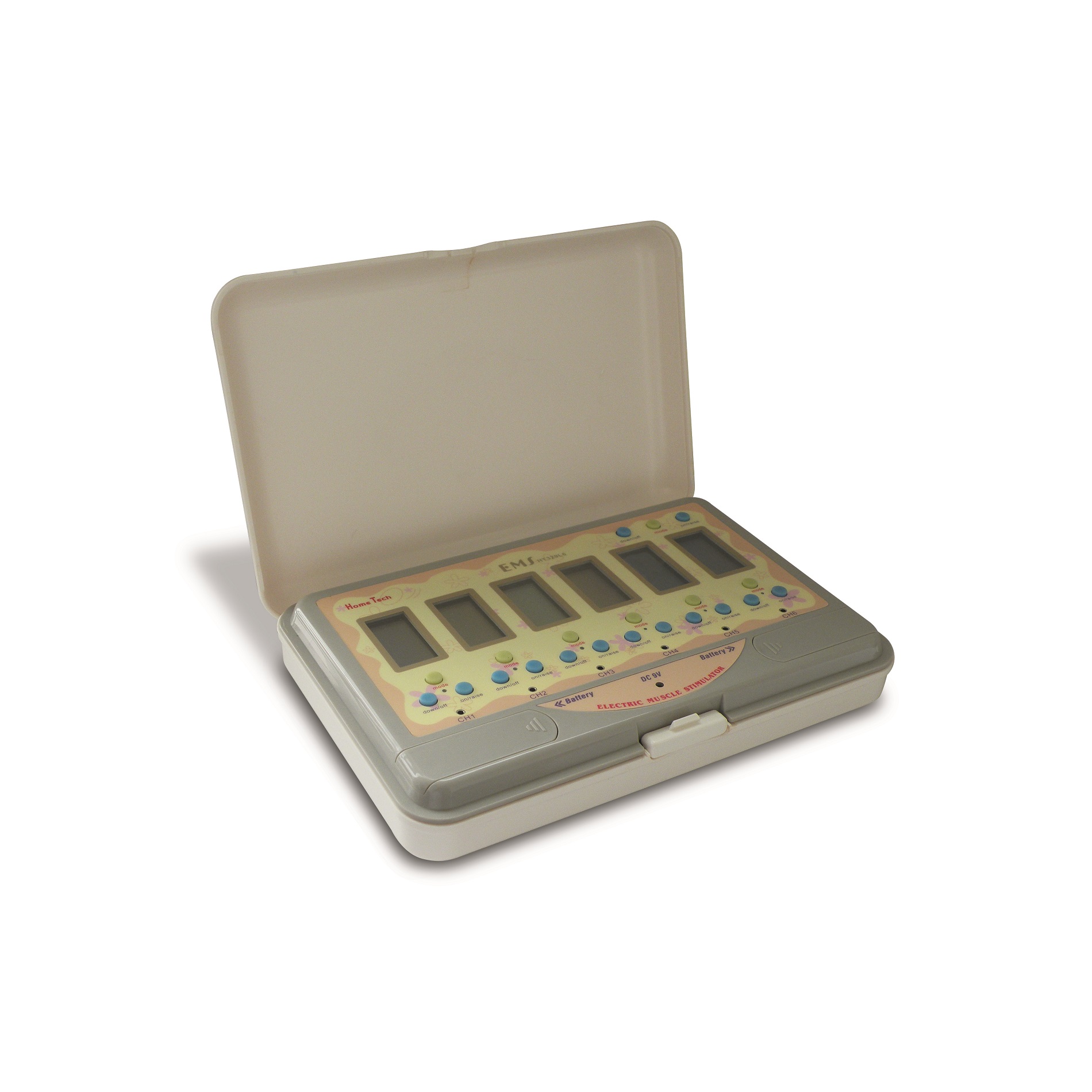 HT329L6 series Low Frequency Stimulator
Description
Product Introduction
Features & Functions :
6 isolated microprocessors with 6 individual LCD.
Each channel can be programmed individually to allow user to work on 6 different areas at the same time.
A master button for controlling all 6 channels for use with the same program at the same time.
With 5 TENS programs and 5 EMS programs, each program with 7 optional steps.
Can be used with adaptor or batteries.
Specifications :
Dimension
260 x 170 x 65 (mm)
Weight
1045gm (battery included)
Power supply
9V batteries or DC/AC adaptor
Channel
6 independent microprocessors control 6 channels
Input current
DC 9V maximum
Output current
0~90mA P to P into 500Ω load
Density(Intensity)
change of 15 steps levels
Timer
30 minutes backward to auto off
Wave form
dual phases square wave
Pulse width
250 microsecond
Ramp up
3 seconds (at 2Hz)
Rate
2 Hz~86Hz
Contraction (on time) 2sec, 4sec.
Relaxation (off time) 2sec, 4sec.
LCD display
6 independent LCD display
timer/mode/density
Buzzer
2 different reminders
1.correct single beep
2. pay attention long beep
Function mode
program P1~P5 TENS massager, P6~P0 fitness EMS
Standard Accessories :
| | |
| --- | --- |
| Electrical Stimulator | 1 |
| Stimulator Lead Wire | 6 |
| Self Adhering Electrode | 12 |
| Operating Manual | 1 |
| 9V Battery | 2 |
| AC/DC Adaptor 9V DC | 1 |
| Reusable Package | 1 |
TENS electrode application areas :
Indicator and Controls :