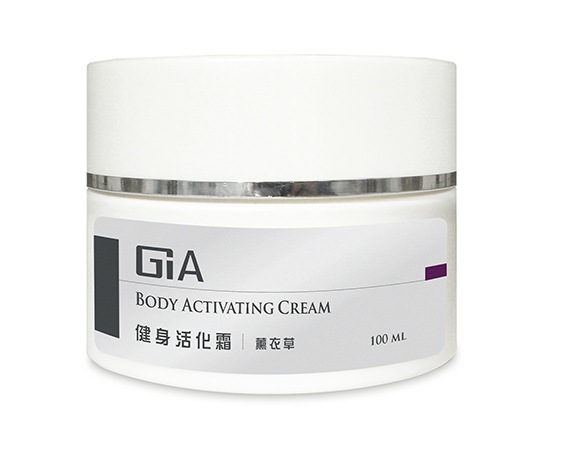 GIA Body Activating Cream
Description
This product uses the most advanced cryogenic modulation method that completely preserves
the effects found in the cream's various natural plant oils, essential oils and precious raw
materials. Nourishes the skin, removes fatigue, increases energy, stimulates anti-aging and
repair of bones, skin and muscle tissues. Alleviates and calms symptoms of menopause,
strengthens the body, lifts the spirit and maintains metabolic rate. The cream can endure long
periods of massage without turning grainy, and does not dirty clothing or mattresses. Extremely
malleable, hydrating, lightweight and breathable.
《Taurine, Leucine》Eliminates fatigue, increases energy, stimulates anti-aging and repair of bones, skin, muscles and
other tissues, strengthens the body, lifts the spirits and maintains the body's metabolic rate.
《Yam and Mirifica Extract》Provides natural plant isoflavones estrogen, stimulates synthesis of fibroblast to form
collagen as well as repair and maintain symptoms of menopause such as osteoporosis, skin elasticity, muscle firmness
and etc. Also fights aging of body tissues.
《Advanced Microwave-Extraction of Precious Plant Essential oils Including Borage oil, Evening
Primrose oil, Rosehip oil, Avocado oil, Jojoba oil, Safflower oil, Walnut oil, Wheat Germ oil》
Beneficial in the long-term improvement and repair of sun burns, pigmentation, dryness, aging or wrinkly skin as it stimulates
circulation of regional muscles.
《Compound Blend Essential oils Containing Natural Lavender Essential oil, Lemon Essential oil,
Frankincense Essential oil, Eucalyptus Essential oil, Rosemary Essential oil, Ginger Essential
oil, Mint Essential oil, Clary Sage and other essential oils》Calms, relaxes, reduces stress and strengthens
energy.
《Dipeptide Active Ingredient》Through the relaying of information via neurotransmitters, experience a pleasurable
sensation as tense muscles are relaxed and nerves are soothed.
《Rose Hydrosol, Shea Butter》Has soothing, calming, converging, hydrating, prevention of blood congestion effects
on cracked or sensitive skin, or skin that has had long exposure to sunlight. Also decreases formation of blackheads and acne.
《Glycerol, Butanediol》Hydrates the skin and cream, enhances hydration, moisturization and lubrication of other
ingredients.
The body cream uses a high quality flexible cream and natural plant oil as the base agent.
This forms a lubricating membrane that has high adhesivity, high tension and high tolerance
to prolonged periods of massage. Aside from exceptional malleability, hydration and
breathable properties, this sheer layer of membrane further provides the skin with a silky
smooth texture and radiating appearance. As natural plant oils are completely absorbed by
the skin during the massage, the body benefits from nourishment and repair.