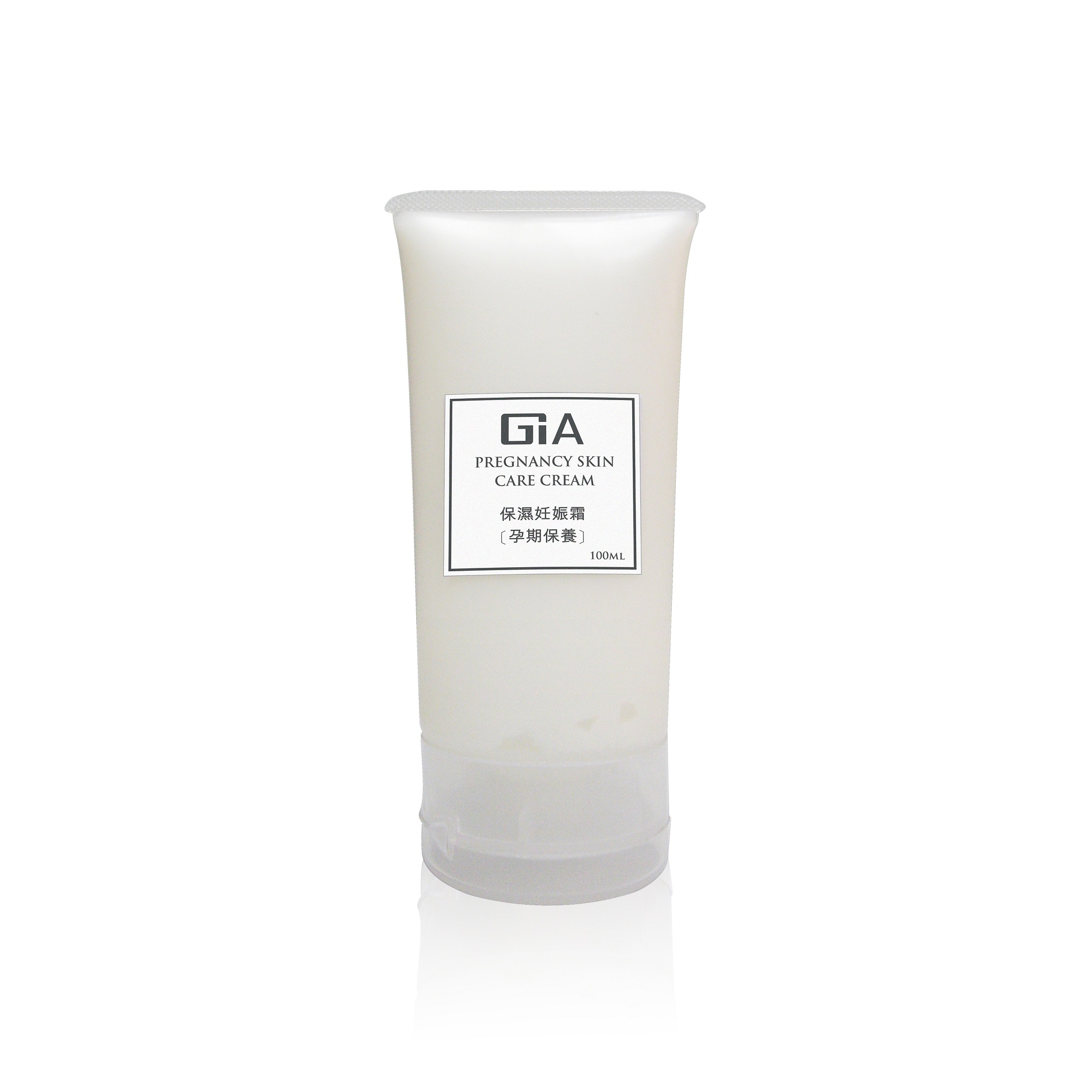 GIA Pregnancy Skin Care Cream
Price: NT1,000
Tax included price: NT1,000
No. 1021100021
In stock
Description
This hydrating cream is made up of various natural plant extracts and oils. With its long-term
hydration and mild texture, it is extremely suitable in relieving dryness associated with stretched
skin during the pregnancy period as it hydrates and protects the skin. It can also prevent
discomfort caused by dryness of the muscles and dark stretch marks caused by excessive
tugging during pregnancy. This cream also aids in post-pregnancy skin repair.
《Advanced Microwave-Extraction of Precious Plant Essential oils Including Avocado oil,
Jojoba oil, Walnut oil, Wheat Germ oil》Beneficial in the long-term improvement and repair of sun burns,
pigmentation, dryness, aging or wrinkly skin as it stimulates circulation of regional muscles.
《Rose, Lavender, Neroli essential oil 》These three ingredients have a mild texture that is safe and ideal in
the skincare routine of pregnant women. Prevents wrinkles and has a pleasant and natural fragrance.
《Hyaluronic Acid》For providing long-term moisturization to the epidermis, cuticle and corium while nourishing
and softening skin.
《Collagen》As the primary binder in human connective tissue with large molecular weight and superior to polyhydric
alcohols in moisturization, for supporting the cells, being efficient in moisturizing and refreshing skin, and inducing tissue
regeneration.
《Ceramide》Can keep water molecules in the skin and make skin soft, smooth and hydrated to make the face
brighter and younger.
《Cadriospermum halicacabum/Echium plautagineum/Helianthus annuus extract》For quickly
easing dry and uncomfortable skin and providing anti-inflammatory activity, shielding from free radicals and protecting
sensitive skin.
《Hydrogenated lanolin 》Hydrogenated lanolin is beneficial in the long-term improvement of wrinkled skin and
has hydrating, moisturizing, soothing and repairing effects on areas prone to stretch marks.
《Shea butter》Shea butter provides a natural hydrating, soothing and lubricating ability that makes it effective in the
repair of wounds and lightening of stretch marks; it is also anti-oxidizing and soothing. It also protects against the effects
of sunlight.
《Vitamin E》Vitamin E delays cell aging, prevents scaring, helps skin healing, fights against oxidation, and reduces
melanin deposits.
《Hydrolyzed Jojoba Esters》Can help the skin to repair the damaged and peeling cuticle layer and restore its
function as a barrier to prevent moisture loss.
《Rosa centifolia flower extract》Softens skin, moisturizes and prevents wrinkle formation. It is especially
effective in toning aged and dry skin, activating skin metabolism and easing emotional anxiety.
《Glycerine》Can enforce the hydrating function of main ingredient.
《Natural plant oils are used as an alternative to the more traditional mineral oil in the base
of the lotion.》These oils form a sheer moisturizing membrane on the skin that is breathable, malleable and
completely absorbed by the skin, thus making them ideal in moisturizing and repair.
With the full course of the patented innovative and unique low-temperature "microemulsion"
technology, the activity of all effective ingredients is completely maintained; excellent
expandability as well as permeability are achieved, resulting in this tender and refined cream
that gives you the best experience to the touch.