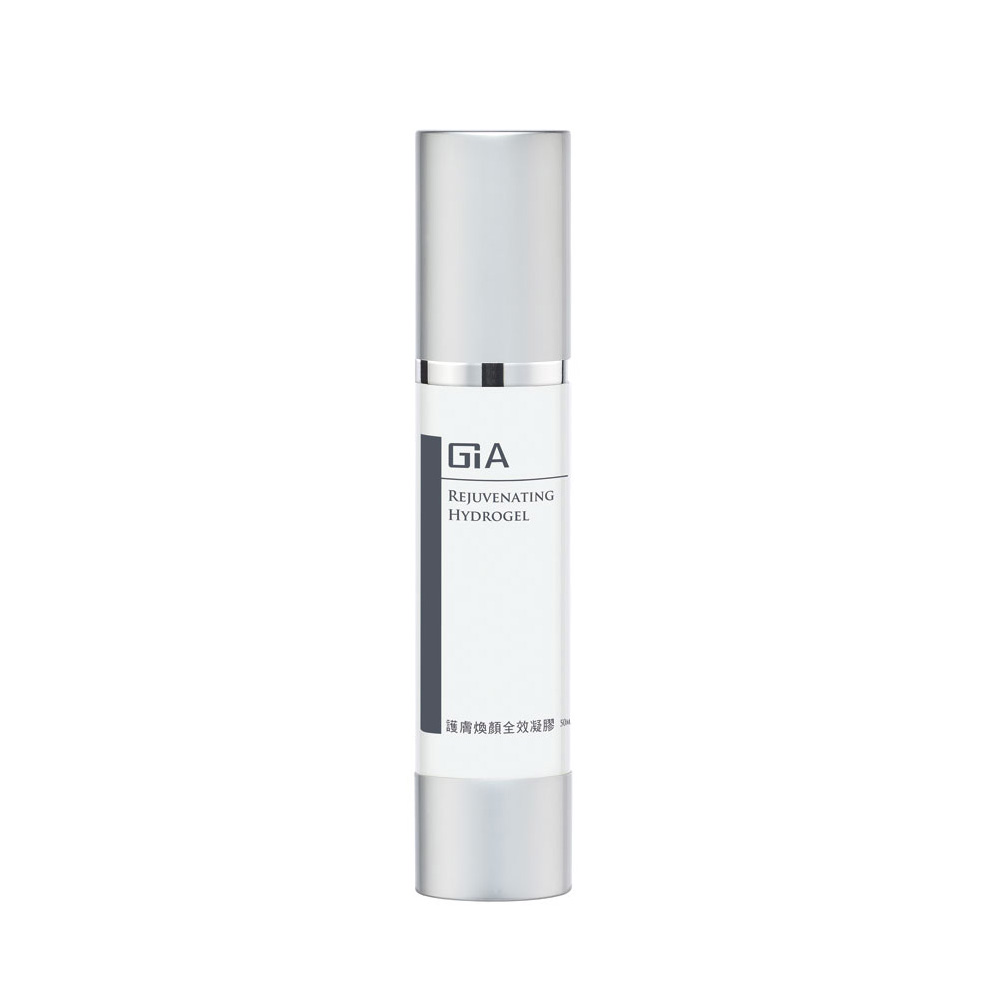 GIA Rejuvenating Hydrogel 
Price: NT1,980
Tax included price: NT1,980
No. 1021100021
In stock
Description
This special gel contains a range of rare ingredients, which effectively improve major skin problems, such as
aging, dehydration, and pigmentation. When used with professional skincare instruments, the gel achieves
an even more effective and expedited effect by penetrating deep into the cuticle layer.
《Hazardous extract & Siegesbeckiae herba extract》Reinforce the skins elasticity for finer texture, to
minimize the depth and density of fine lines. They lighten melanin masses and improve hemoglobin
and collagen content.
《Humulus Lupulus Strobile》By inhibiting communication between keratinocytes and melanoma
cells through cytokine, inflammation can be controlled, and the number of melanocytes and melanin synthesis can be reduced.
《Spilanthes acmella flower extract》For anti-wrinkle, anti-aging and skin firming.
《Ectoin》Can protect skin from dry air, temperature and pressure, toxicant,detergents and UV Rays,
prevent losing moisture.
《Revidrate》By maintaining the moisture and lipid balance in the epidermis, Revidrate helps the skin to
regenerate skin's natural moisturizing factors and keep the skin in a long-lasting moisturized state.
《Hyaluronic Acid》For providing long-term moisturization to the epidermis, cuticle and corium while
nourishing and softening skin.
《Disodium Lauriminodipropionate Tocopheryl Phosphates》Enhances the skin's resistance to the
external environment and reduces erythema and irritation after exposure to ultraviolet rays.
《Ceramide》Can keep water molecules in the skin and make skin soft, smooth and hydrated to make
the skin brighter and younger.
《Keratin》Can reverse continuously aging skin and protect skin from damage.
《Rosa gallica flower extract / Glycerine / Vitamin E》Can enforce the hydrating function of main material
and protect skin.
《Borage Oil / Evening Primrose Oil / Rosehip Oil…etc》To repair continuously sunburned, darkened,
dry, aging and wrinkled skin.
《Cadriospermum halicacabum, Echium plautagineum, Helianthus annuus extract / Salix alba bark
extract》Supply several anion nourishments to repair damaged skin and prevent irritation and inflammation.
《Hydrolyzed Jojoba Esters》Can help the skin to repair the damaged and peeling cuticle layer and
restore its function as a barrier to prevent moisture loss.
《Tea-Tree / Lavender / Eucalyptus / Pepermint / Chamaemelum nobile / Rose essential oil》This
moisturizing formula contains a variety of natural essential oils; it is especially designed to sooth, repair, and condition allergic and fragile skin.
With the full course of the patented innovative and unique low-temperature "microemulsion"
technology, the activity of all effective ingredients is completely maintained; excellent
expandability as well as permeability are achieved, resulting in this tender and refined cream
that gives you the best experience to the touch.